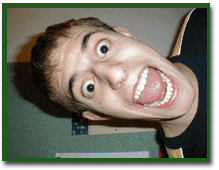 Bill Van Slyke
Spartanburg,SC USA
Comments: I have been a huge fan of Nunzilla I first heard "Sheria" and I'm so happy that I ran across this website. I'm hoping to catch a Nunzilla show on the next tour, but my ultimate dream is to hang out and party with them someday. Until that day comes I'll just keep on hoping that my dream comes true. Nunzilla, you are truly the greatest!!!






Tia Hentelleff
Cockysville, MD
Hello,
My best friend Mary Ann and I went to go see Nuzilla at the Starlight Theatre the last two years. I'm glad to see they're is still writing tunes. I would love to take a trip to Vegas to see them live again.... God bless you Nunzilla for fighting the "Indiy Rock" odds that were given to you because of your sound. If there is a girl by the name of Wendy Briggs(maiden) and she Graduated from Palmetto High School please email me.
Thank you!!!!!

Carin Channing
ERIE PA
I Have always loved Nunzilla...looking for a long lost friend who use to go by noah nut thought she might check out this web site...we were long time Nunzilla fans together if she is out there let me know. Myself and my best friend finally got to see Nunzilla last year at a club in Seattle Washington....Nitro is so hot, and it looks like he's packin' (if you knoew what I mean).....we both waited out back of the club until they came out and got autographs....it was truly a religous experience....I will never forget it...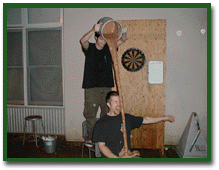 Jim Madalone
Salisbury Center, MA
What a great site and great pics. Looking forward to seeing you other zilla fans in Vegas this tour. Nunzilla, thanks for thinking for your fans and having us at your special party to welcome you to Vegas.








Angela Bernard
Newfoundland, Canada
Comments: I am so glad I found this site! I have been a major fan of Nunzilla's since 1999, and can't wait to get the new album!! Haven't heard much about them lately, but glad to hear now that they'll be on tour soon! I have never seen them in concert but have always wanted to, as it has always been a dream of mine! Keep on rockin' Nunz!
Your true blue fans are still 110% with you!!!